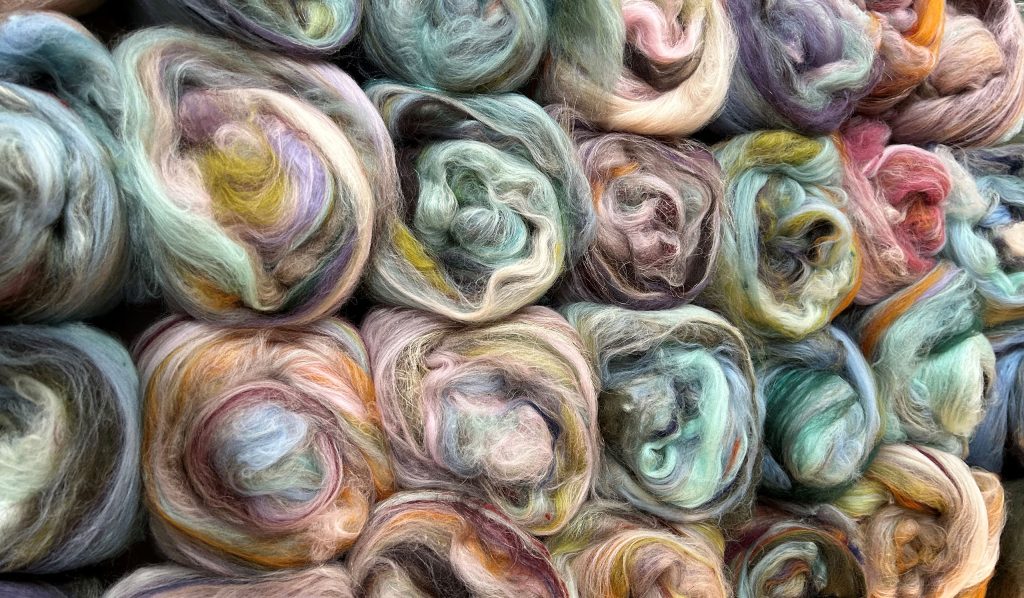 Sue Smith, also known as Paisley Defender, trained as a production potter at Holland College School of Visual Arts in the 1980's. However, her focus shifted to textiles after becoming a mother.
Throughout the years she has explored many aspects of yarn making, starting with fleece raw from the sheep, carding, blending and spinning. She takes inspiration from her Maritime surroundings to create unique colour ways in her handspun products.
Sue is thrilled to be vending at the Fibre Festival and looks forward to sharing her love of fibre arts with others.