Green Gable Alpacas
Happy Alpacas, Happy Wool
We started our farm over 13 years ago with one objective in mind: to raise happy, healthy alpacas with the finest fibre in Atlantic Canada. We bought, bred, and raised our animals to meet those high standards and are proud be recognized as leaders in alpaca care and premium yarn production today.
To ensure that we are meeting our goals, we perform annual testing of all our fleeces using IWTO (International Wool Textile Oganisation) testing methods. This information helps to inform not only our breeding decisions, but also our yarn design ones too.
We hope you'll enjoy our soft, luxurious, custom crafted yarns, available in a variety of weights and colourways. Let the supple hand and superior workability of our 100% Canadian grown and milled alpaca inspire your next project.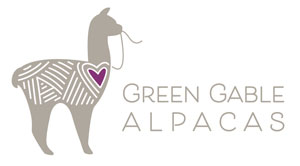 5627 Route 12
Birch Hill, PEI
Tel: (902) 303-0647
[email protected]
greengablealpacas.com